Disclaimer: Product was sent to me for honest review.
Bio-essence has been a familiar brand to me,
ever since it's No.1 selling Bio-essence Face Lifting Cream was launched.
My mum is a hardcore fan :D
They have since launched other series of successful products as well,
such as the Multi-Effect BB Cream, and the Tanaka White series.
I'm honoured to have had the chance to try out Bio-essence's new product from their new range:
Bio-essence Aqua Droplet Sleeping Beauty Mask!
This is part of their new
Hydra Tri-Action
Range,
which incorporates
Bio Aqua Crystals
to deliver long lasting hydration benefits.
It aims to combat four common skin problems:
- Brightening dull and tired skin,
- Refining enlarged pores,
- Moisturizing dry and rough skin
- Regulating oil and moisture levels
I'm sure everyone has heard of the famous hyaluronic acid, right?
Okay if you haven't:
Hyaluronic acid is a natural glycosaminoglycan, which can also be found in our bodies.
Medical uses of Hyaluronic acid includes treatment for joint disorders, and for burns and ulcers.
There are two types of Hyaluronic acid molecules in the mask,
Power Nano
Hyaluronic acid
: teeny tiny sized, which ensures fast absorption into the skin,
and regular
Hyaluronic acid
: which forms a water locking network to secure moisture.
And there is
Cranberry Extract
.
If you ask me, the cranberry extract is the most hardworking ingredient in this mask.
Other than contributing to the moisturizing effect,
it also improves skin elasticity and suppleness, as well as nourishing the skin.
AND cranberry being cranberry, a powerful anti-oxidant,
skin is also protected against harmful free radicals, UV damage and the environment.
That's why the range is called
Hydra Tri-Action: Hydrate, Nourish and Protect.
Now for the product.
Taadaaa.
I love the product packaging!
So much that I used it for nailspiration, hahah.
Classic Tiffany mint color with silver accents.
#handdrawn with the new nail brush my aunt got for me from Taiwan.
I'm no trained manicurist, but you can view my nailwork via #jtsmani if you'd like. (:
Another point I love about the product is the fragrance, no doubt from the cranberry extract.
It's light and not too overwhelming for my sensitive nose.
The mask feels slightly waxy, but is easy to scoop out.
I just wish it came with a seperate spatula for more hygienic dispensing.
See Bio-essence's Bio Aqua Crystal Technology at work.
Apply a bit of product on your skin.
Massage gently in a circular motion.
See the water droplets form!
At this point, I was like woah. It really works. :o
You don't have to massage it for very long,
and it leaves a very light, non-sticky feel.
Didn't expect that, due to my first feel of the mask.
Pat the skin lightly to ensure absorption.
Though it's a sleeping mask, it can be used as a daily moisturing step too.
You can apply a thin layer for daily use.
Or slather on happily for more intensive hydration while sleeping.
As always, I popped the mask into my fridge for storage.
Applying the cooling mask is one word: shiok.
Like a drink of cold water for my skin.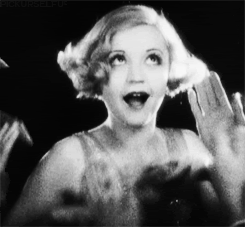 Want to try the
Bio-essence Aqua Droplet Sleeping Beauty Mask
for yourself?
There are two ways to do so!
Simply LIKE Bio-essence Singapore's
Facebook Page
to redeem free samples,
OR
Be outside Mandarin Gallery on the 6th September 2014, Saturday, from 2-6pm.
There are freebies to be won and discounts available if you purchase at the roadshow. (:
I hope my post has been useful for you!
This is my first time doing a non-nail polish/food review, so please bear with me as a learn. :D
I used China Glaze For Audrey for the base,
and OPI Haven't the Foggiest for the lines.